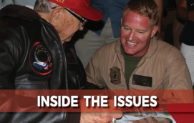 A Veterans Magazine by Veterans for Veterans San Diego Veteran Magazine features articles on topics of interest to today's veterans, transitioning service members, military members, spouses and families. Our focus is to...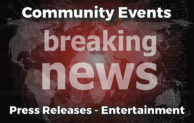 The best source for breaking and local news, press releases, community events, media, entertainment and more…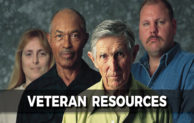 Available resources for veterans, military personnel and military families. (Support, Resources, Education, Inspiration, Programs, Events and more…)
TRANSITIONING MILITARY (CAREERS & EDUCATION)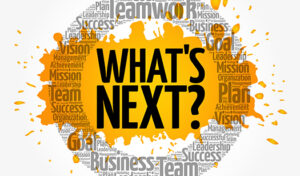 Eve Nasby is a hiring expert with almost three decades invested in these topics. Join her on LinkedIn today. www.linkedin.com/in/eve-nasby-given-0050452 San Diego Veterans Magazine WHAT'S NEXT – Transition to Civilian...

For​ ​21​ ​years,​ ​Eddie​ ​Macias​ ​served​ ​in​ ​the​ ​US​ ​Navy​ ​as​ ​a​ ​Master​ ​at​ ​Arms​ ​First​ ​Class​ ​Petty Officer.​ ​"I​ ​loved​ ​it,​ ​and​ ​sometimes​ ​wish​ ​I​ ​was​ ​still​ ​active​ ​duty,"​ ​he​ ​says​...

One of the greatest challenges of leaving active duty is to create a comprehensive and detailed career transition plan for your next career. There are a great many considerations, such as where to live, occupations to choose...
Resources, Support & Inspiration
I AM A VETERAN by Andrea Christensen Brett I AM A VETERAN You may not know me the first time we meet I'm just another you see on the street But I am the reason you walk and breathe free I am the reason for your liberty I AM A...

Silver Star recipient receives Honor Salute by Camp Pendleton Marines Carlsbad resident Leonard Pecchia joined the Marine Corps in 1944. Shortly after boot camp, he was shipped out to the South Pacific as a member of Company...

Oklahoma veterans prove it's never too late to honor brothers-in-arms It was purely by chance that, in the spring of 2015, Oklahoma veteran Mike Walters uncovered an unintended oversight in the handling of military grave...