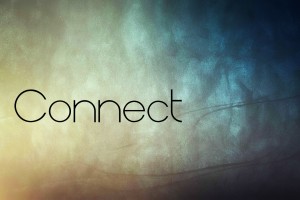 It's easy to become socially isolated after a move to a new installation or when your spouse or partner is deployed. But staying socially connected is an important part of your good health and well-being.
Here are some suggestions for connecting with others:
Get out. It's often easier to stay home and watch TV or get on the computer when you feel isolated, but if you want to connect with others, you have to put yourself into situations where that's likely to happen. Something as simple as taking a walk or going to the grocery store can broaden your opportunities for positive contact with others.
Be approachable. It takes courage to approach someone new, so make sure you are making it easy for others. Simply smiling can go a long way toward making new friends.
Maintain a positive attitude. Even if you are less than thrilled about your new location or a recent deployment, try to keep a positive attitude. Sitting inside and complaining won't solve anything. Getting involved can erase some of those negative feelings and provide you with the support you need to feel good again.
Take a second look. If you already work out at the gym or attend church, temple or mosque, take a second look for social opportunities you may have missed. Often times there are others who would love to make a new friend, but perhaps they aren't sure how to approach you.
Reach out to other kids' parents. If you have children, they have done some of the work for you! Take the time to reach out to their friends' parents. Shared play dates can make for great adult time! Take your kids for a walk or to the park for a picnic; there's a good chance you'll run into other parents who would welcome a good conversation.
Take up something new. For almost every hobby or interest, there is a club or organization full of people with similar interests. It's easy to say you don't have time, but finding a social outlet can help relieve stress and build happiness.
Volunteer. There are many military programs that can use volunteer help, and this is a great way to meet other military families. When you feel good about what you're doing, it often translates into other aspects of your life.
Go online. A quick search on the Internet can turn up a local group or an organization that you may be interested in joining. You may be able to find a running group or a book club that meets in your local area.
Take advantage of available programs and services. This might mean reaching out to military support groups such as family readiness groups or getting involved in the civilian community through a church group or another social outlet of your choice.
Use your installation resources. Your Morale, Welfare and Recreation Program provides an abundance of recreational opportunities including sports programs, fitness centers, performing arts programs, libraries, single service member programs, tours of local attractions and much more.