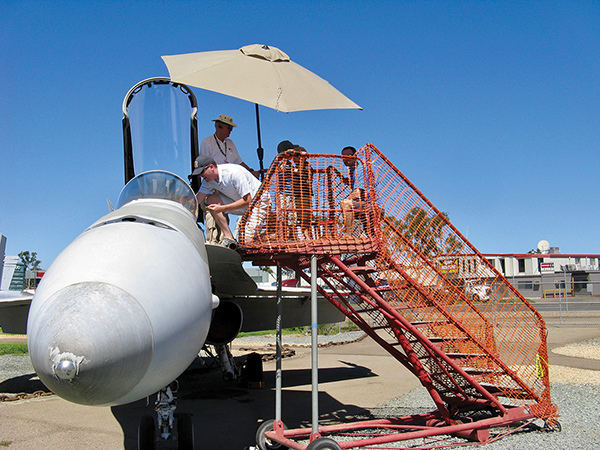 Open Cockpit Days at the Flying Leatherneck Aviation Museum, San Diego, CA.
Select airplanes and a helicopter will be open for visitors to experience U.S. Marine Corps aviation from a pilot's perspective.
Open Cockpit Days are FREE, family-friendly events that are hosted every other weekend during the summer through September 1st.
2019 Open Cockpit Days are:
June 8-9; 22-23
July 6-7; 20-21
August 3-4; 17-18; 31
September 1
See 31 historical aircraft up close as well as artifacts, artwork and uniforms from the earliest days of aviation to the present day at this museum dedicated to preserving and sharing the legacy of USMC aviation. Kids and adults can strap into an ejection seat, put on a helmet, talk to a pilot and try their luck with an "I Spy" activity.
Free admission and parking.
The Flying Leatherneck Aviation Museum is aboard Marine Corps Air Station-Miramar with a sentry-free museum entrance on Miramar Rd., 3.9 miles east of I-805 and 1.3 miles west of I-15.
(Look for the Marine Corps and American flags at the entrance.)
Open Tue-Sun, 9:00 am to 3:30 pm.
Flying Leatherneck Aviation Museum
4203 Anderson Ave
San Diego, CA
Phone: 858-693-1723