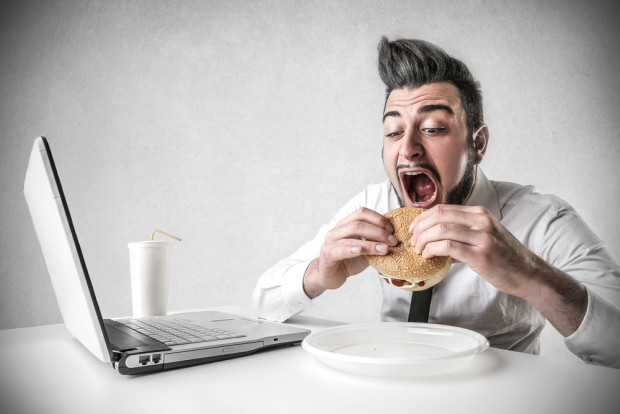 The idea sounded ridiculously easy. Im fact, it hardly seemed a challenge at all: Go a Sunday without the Internet.
Years ago I ditched my TV for better ways of spending my time. No problem. Never miss it except during football season, and even then there are workarounds.
Why even bother going Internet-less?
I read the average person spends 40 minutes a day on Facebook, and that Americans 18-64 spend more than 3 hours a day on social media. Isn't that pathetic. Who would voluntarily waste so much time tethered to a machine for such purposes when most of us are already yoked to a computer at least 8 hours day five days a week for work?
No wonder many of us are overweight, don't know our neighbors and haven't read a book in ages. We're too busy hunched over keyboards checking emails, LinkedIn, Facebook, Twitter and Pinterest accounts with intermittent forays to CNN, FOX and Bleacher Report.
I was feeling pretty smug until I considered my own Internet use and my relationship to it.
The Web isn't a thing so much as something else. It teaches me things. Lets me explore. It keeps me up with former classmates, entertains me with videos of cute furry animals and, most importantly this time of year, fills me on how my Steelers are doing at training camp — all from the comfort of my chair. I'm not addicted to it, no, not at all. It's not like I need it. I just like it. We're collaborators of sorts.
Then came the harder questions: How much time do I spend year in and year out writing and researching and emailing and such? How much of that is legitimate work and how much less defensible?
I might be an extreme case, but I often spend up to 15 hours on the net. Most of that time is devoted to research and writing. But I had to admit I seemed more preoccupied with non-essential Internet use than I used to be.
I wondered if I had unconsciously become something of an Internet Addict. Until that moment the thought had never entered my head. It startled me. I wasn't even sure such a thing existed until I looked it up online – how rich is that? – and discovered that such people do exist.
I'm not talking about Internet porn fanciers – though the implications of that could well be an extinction event – but the more prosaic and insidious creeping malaise that sneaks up on you without any obvious warning signs. The soft sell you never notice until you're in over your head.
So Sunday I took my self-designed test.
The computer bongs on at 8 a.m. I turn it off and feel a slight ripple of separation anxiety. Then I head to the gym after taking some chicken out to thaw. Upon return, I realize my recipe is online. I search for an alternative but find none. I rationalize and logon at 1 p.m. to print the recipe for old-fashioned chicken and dumplings.
Once the seal is broken, I check out several Steelers websites, CNN, Stars
Stripes and Facebook — among others – rationalizing the transgressions to the obligations of citizenship and fandom. Catching myself, I shut down at 2:30 and promise not to return until Monday morning. Then I remember a film I wanted to see, but had some how forgotten that I needed to login to see it. Around me lay books unread: Michael Lewis' "The Big Short" and "Boomerang" and Thomas Paine's "Common Sense." I ignored common sense completely and login feeling slightly beaten and much less smug. I watch a documentary and wonder if I'll have any stronger resolve next Sunday.
The next Sunday I make it through the day without logging in once, though the idea crossed my mind at least dozen times. It felt like an important triumph though I can't tell you why.
Now I hope to cut the Internet tie every Sunday. Can you do it? Tell me your experience with Internet and whether you, too, can go a day without what is increasingly becoming a routine, if not an essential, part of daily lives.
Rick Rogers is a longtime journalist based in San Diego. He can be reached at: Rick.W.Rogers@gmail.com