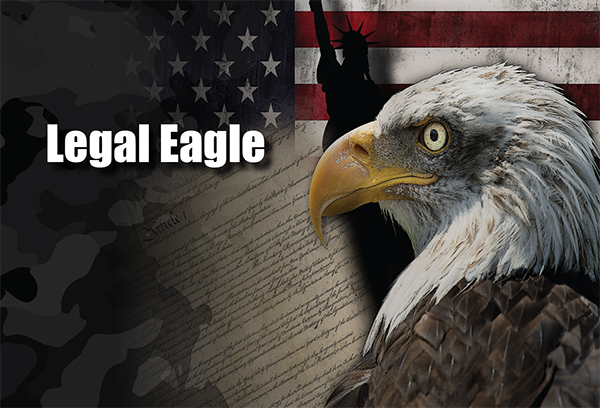 Legal Eagle – San Diego Veterans Magazine
Straight-forward legal tips for Military and Veteran Business Owners
TRADEMARKS – WHAT'S IN A NAME?
Intellectual property law impacts every business, whether you know it or not. For example, the moment a name is used in relation to your business, your goods or services, certain trademark rights are created…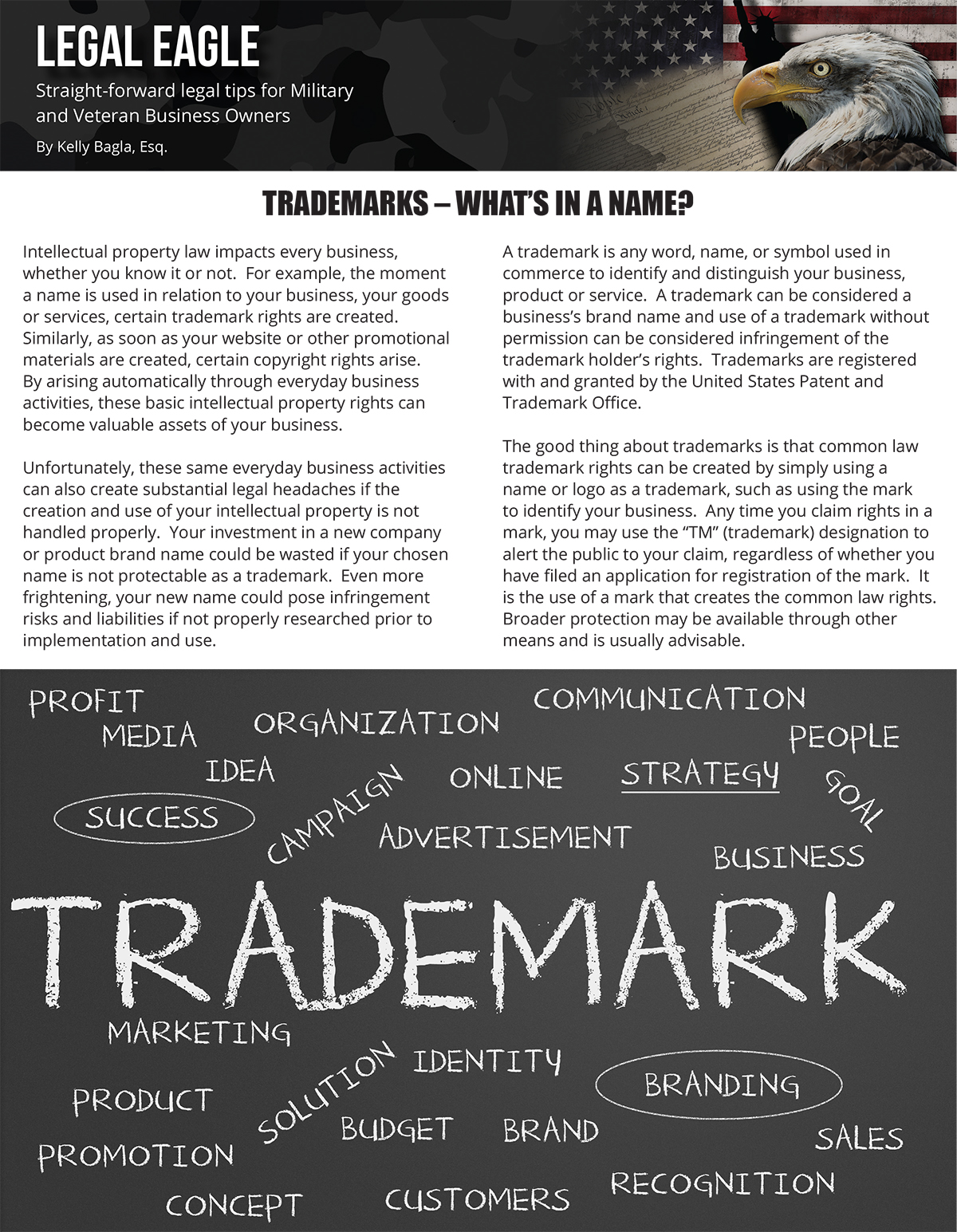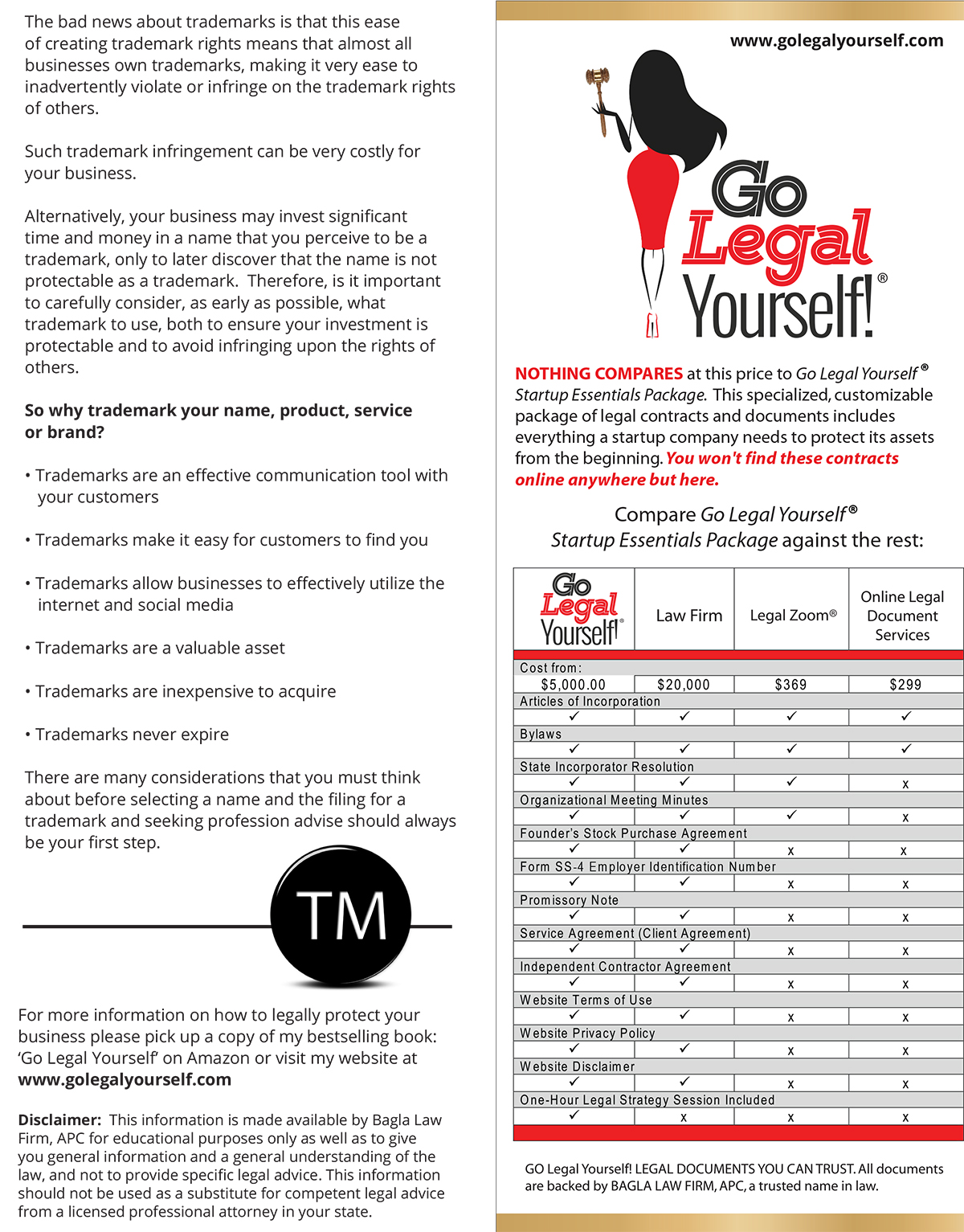 For more information on how to legally protect your business please pick up a copy of my bestselling book: 'Go Legal Yourself' on Amazon or visit my website at www.golegalyourself.com
Disclaimer: This information is made available by Bagla Law Firm, APC for educational purposes only as well as to give you general information and a general understanding of the law, and not to provide specific legal advice. This information should not be used as a substitute for competent legal advice from a licensed professional attorney in your state.