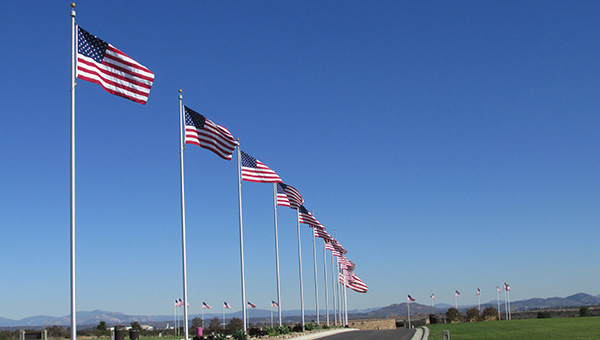 Miramar National Cemetery – May 26th
VETERANS MEMORIAL SERVICE
TO SPEAK AT VETERANS MEMORIAL SERVICE:
– MARINE CORPS AIR STATION COMMANDING OFFICER
– NATIONAL CEMETERY ADMINISTRATION EXECUTIVE
– SAN DIEGO VETERAN OF THE YEAR
Colonel Charles B. Dockery, Commanding Officer of Marine Corps Air Station, Miramar, will be the featured speaker at the Veterans Memorial Service scheduled at 1 p.m., Sunday, May 26,
at Miramar National Cemetery.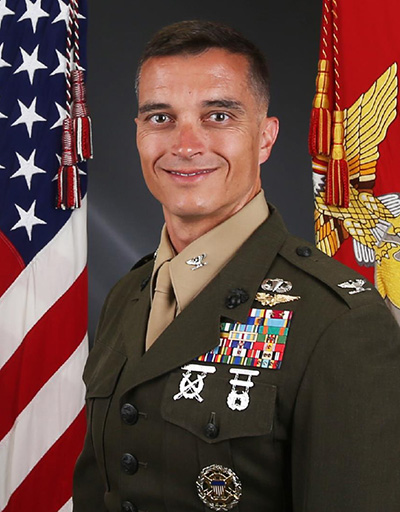 Joining Dockery on the podium will be Brian Alvin, Chief of Operations, Pacific District, National Cemetery Administration; and the San Diego County Veteran of the Year, Master Sergeant Matthew Foster, USMC Retired.
The Miramar National Cemetery Support Foundation will sponsor the eighth annual Veterans Memorial Service. The 3rd Marine Aircraft Wing Band will perform. The service will be conducted in the cemetery's Flag Assembly Area at the eastern end of the Avenue of Flags. Some 600 veterans, active-duty, and family members are expected to attend. Limited parking will be available in designated parking areas and along cemetery streets.
Dockery is a distinguished graduate of both the U.S. Army War College and the Australian Command and Staff College. He completed an assignment at the Combined Air and Space Operations Center at al Udeid Air Base, Qatar, in 2009, and at Marine Corps Aviation Headquarters in 2012. He next assumed command of a Marine Air Reconnaissance group for its deployment to Bahrain.
VETERANS MEMORIAL SERVICE
During his career, Dockery served in a number of key positions, including Chief of Staff at First Marine Aircraft Wing Headquarters, before returning to San Diego to take command of Marine Corps Air Station, Miramar. A decorated fighter pilot with more than 2,400 hours in the FA18 Hornet, he is a winner of the prestigious Marine Corps Aviation Association's Robert Guy Robinson Award.
Prior to embarking on his civilian career earlier this year, Brian Alvin served as an Army officer for 35 years, retiring as a Major General. His deployments during those years included Operation Desert Shield/Desert Storm; Operation Iraqi Freedom; Kandahar, Afghanistan; and Korea.
Alvin earned an engineering degree at Northern Illinois University, Master's degrees from Texas A&M and the University of Management and Technology, and from the U.S. Army War College. Among his decorations are the Bronze Star Medal with Oak Leaf Cluster, the Defense Meritorious Service Medal, and the Meritorious Service Medal with Oak Leaf Cluster.
Master Sergeant Foster was selected by the United Veterans Council as Veteran of the Year for 2019 to represent some 240,000 San Diego County veterans. He served 24 years on active duty as a Marine Corps flight line mechanic and maintenance chief.
Active in veterans' affairs, Foster serves as Commander of VFW Post 1513 and Chairman of North County Stand Down for homeless veterans. He also helps organize the City of Escondido's Memorial Day, Independence Day, and Veterans Day ceremonies. He routinely volunteers 40 hours a week while working full time at Northrop Grumman.
Sallay Kim, Vice President of the Miramar National Cemetery Support Foundation, will welcome guests to this year's memorial service. A retired Army intelligence officer with more than 20 years' service, she is owner of Serenity Event Solutions of San Diego, a firm that plans and manages public events.
VETERANS MEMORIAL SERVICE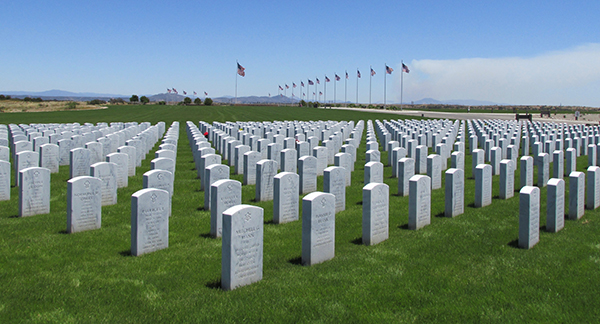 Chaplain (Commander) Manuel A. Biadog, Jr., is Command Chaplain at Marine Corps Air Station, Miramar. A cum laude graduate in Biblical studies from William Carey University in Hattiesburg, Miss., Biadog earned Master's Degrees in Divinity and Religions Education at Southwestern Baptist Theological Seminary in Fort Worth, and a Doctor of Ministry from the Fuller Theological Seminary in Pasadena. He also earned a Master's in National Security and Strategic Studies from the Naval War College. During his 29-year career, Biadog has served as a chaplain with Navy, Marine Corps, and Coast Guard commands in the United States, the Western Pacific, and the Middle East.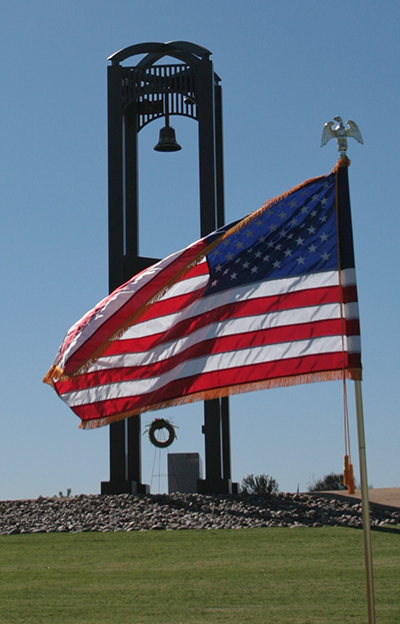 Miramar National Cemetery is located at 5795 Nobel Drive, San Diego, between Interstate 805 and Miramar Road.
For information about the Miramar National Cemetery Support Foundation, a non-profit organization, go to www.miramarcemetery.org.