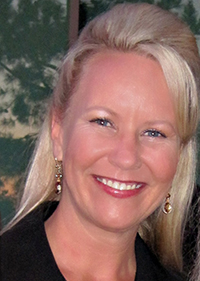 Meet Eva Stimson
As an award-winning marketing/PR professional, Eva has served both the corporate and non-profit sectors for over 25 years. She is a specialist in strategic philanthropy and marketing development services, brand awareness, public relations, fundraising, grant administration and special event planning. In 2001 she formed her own corporation, EMS Marketing Consulting, Inc. She is a published journalist who has contributed numerous feature, news and technical articles on a wide variety of subjects on a national and local level and has developed a signature integrated marketing model with measurable results.
She is proficient in a variety of writing/editing styles, including ad/web/social media copy, manuscripts for 500+ page novels, speeches, audio/video scripts, press releases and feature articles.
Due to her varied client subjects over the past 18 years as a consultant, she is well-versed in developing compelling content for a variety of audiences. She has a particular affinity for veteran organizations to increase awareness of veteran causes and affiliated resources. Although she has not been involved in active military duty, she is an enthusiastic patriot and member of the DAR (Daughters of the American Revolution) qualified by her ancestor's military service dating back to the American Revolution.
Establishing broad-scale positive community relations through direct involvement has earned her a reputation of successfully gaining heightened public awareness for a multitude of worthy causes and corporate objectives. She has in-depth knowledge of charitable organizations and has held senior-level corporate marketing management positions in Southern California with U.S. Bank, Union Bank and Coldwell Banker Residential Real Estate. At Union Bank, she served on the Union Bank Foundation's San Diego Charitable Contributions Sub-Committee, where she managed charitable contributions and cause-marketing promotions for the Southern California region comprised of 60 branch offices in four counties. When Minneapolis-based U.S. Bank elected to enter the California financial services market, she was recruited to launch the brand in Southern California with an extensive PR, sponsorship, special event and advertising campaign in L.A., Orange County and San Diego.
Eva holds a B.A. in Broadcast Journalism from Trinity University in San Antonio, Texas, where she honed her skills as a print and broadcast reporter. She serves as a volunteer on the KGTV-Channel 10 News Leadership Award Committee and is a graduate of LEAD (Leadership Education Awareness Development) San Diego, Inc., Eva is also Co-Founder and Board Secretary of the SES Tennis Center in Tecate, Mexico, a non-profit organization that provides free tennis instruction, equipment, cross-border tournament transportation and academic scholarships to underserved youth. SESTennisCenter.org.
A few favorite articles by Eva include: (San Diego Veterans Magazine – Homeland Magazine)
San Diego Gulls Calendar Project (SDV March 2019)
Petco Foundation-Padres (SDV July 2019)
Dog Days of Summer (Homeland Aug 2018)
Awards
-Tournament of the Year: SES Tennis Center Fundraising Pro-Am
USTA (United States Tennis Association) Southern California, San Diego District
-Best Event Graphics, 2001: A LEAD Odyssey
LEAD National Conference
-Edward L. Bernays Mark of Excellence Award for Community Relations PRSA
(Public Relations Society of America)
-Top Auto Sales Promotion in Bank-Wide Market
Union Bank of California
– Bear Award of Merit for Advertising
CNEA (California Newspaper Executives Association)