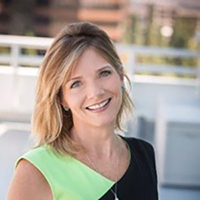 Meet Eve Nasby
Eve is a veteran hiring and transition expert. She is passionate about supporting our active duty, veteran and military spouse community. As such, she's hosted local TV and Radio shows in San Diego focused on helping veterans understand their value and highlighting organizations that are dedicated to their success.
After appearing first on American Dream, she was asked to co-host, Operation American dream, focused on military and veterans.
She then was asked to co-start and co-host HomeFront, a TV show dedicated to the same mission and purpose.
She and Emmy Award winning producer and veteran John Silva partnered together to start America's Finest, a TV show dedicated to inspiring, honoring and educating our military, veterans and their respective families. Eve has over 24 years of experience in the staffing and recruitment arena.
She owns a staffing firm, Infused.work and is a co-founder of Professional Military Recruiter, a training program that teaches companies how and where to find the right veteran talent for their roles. She is also the President of a start up, Band of Hands, a platform that will disrupt and reshape the temp industry.
She is a proud graduate of Purdue University.
Eve volunteers with her daughter at military events singing the National Anthem.
She also enjoys golfing, playing piano and serving at her church.
Here are a few of Eve's favorite Columns:
3.5 Steps To Transition August 2019
Transition like a Star September 2019
You can read Eve's column (What's Next) at San Diego Veterans Magazine