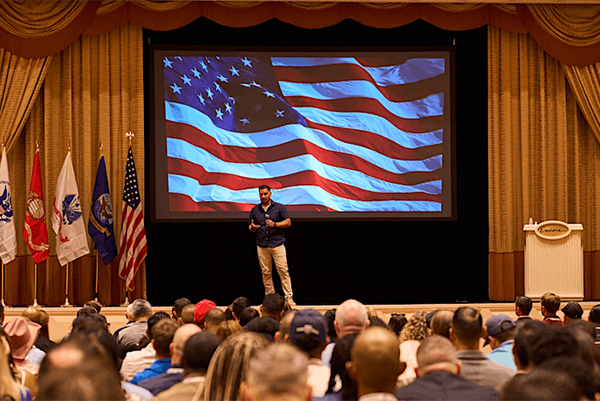 Financial Freedom Workshop
Tuesday, December 5th, (6:00pm – 9:30pm PST)
Grand Ritze Theatre
301 E Grand Avenue Escondido, CA 92025
Join us for an in-person workshop at the Grand Ritz Theatre in Escondido, CA. This exclusive event is only for military, veterans and first responders who are interested in building Financial Freedom. If that's you then come on out!
We're focusing on the action we've taken to build financial freedom quickly. We've already given you the knowledge, introduced you to the network, and now it's your turn to take the action! With our blueprint, support, and empowerment, you'll be on your way to financial freedom before you leave this event!
Our workshop series rotates on a 3-event cycle: Knowledge, Network, Action.
This is the final event in our series, and we look forward to sharing with you the step you need to take to put your plan in place and start working toward financial freedom alongside so many VFF members.
If you missed our first two events in the series, you can catch up by joining our FREE community: https://veteransforfinancialfreedom.org/join/
Get tickets:
https://www.eventbrite.com/e/veteran-financial-freedom-workshop-action-tickets-745979784617?aff=oddtdtcreator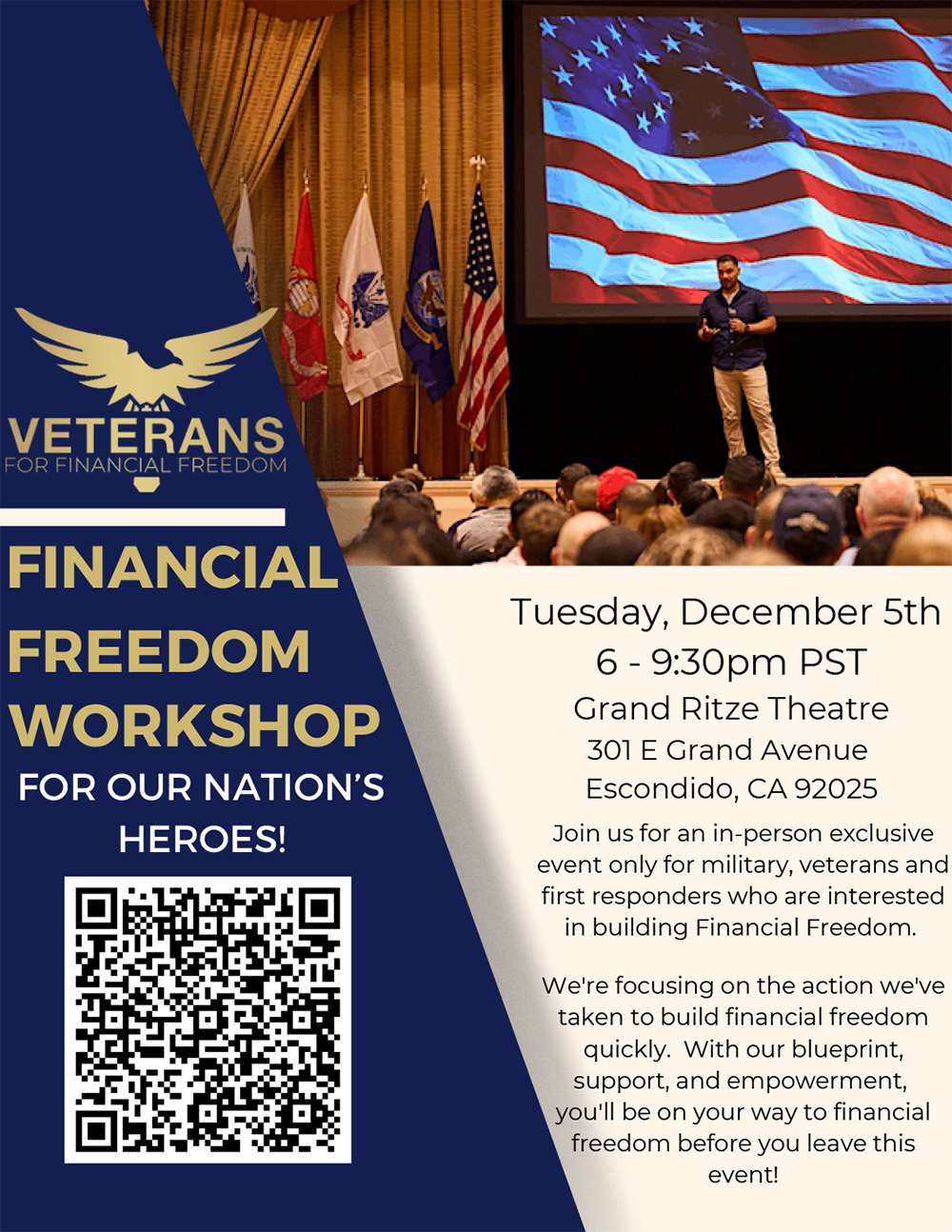 Veterans for Financial Freedom (VFF)
Veterans for Financial Freedom hosts masterclasses and in-person events to train the veterans, first responders, and families on everything they need to achieve their definition of financial freedom. We empower our members with the knowledge, network, and action they need to accomplish all of their financial goals.