San Diego Veteran Magazine features articles on topics of interest to today's veterans, transitioning service members, military members, spouses and families.
Our focus is to provide resources & support to improve the quality of life for all veterans and active military.
INSIDE THE ISSUES
• Resources
• Support
• Community Events
• Editorial (Human Interest and Inspirational Stories)
• Transitioning (Civilian Life – Careers – Business – Expectations – Programs)
• San Diego Veteran Organizations (San Diego's Best Veteran Resources)
• Healthcare (Programs & Services, Fighting PTSD)
• San Diego Business Community "Giving Back"
• Highlighting San Diego Veteran Advocates & Community "For Purpose" Businesses
• Open Forum – You have an idea for our readers – let's make it happen!
• Issues & Topics for San Diego Service Members & Military Families
Community Support
This magazine and website is supported by a distinguished list of San Diego veteran organizations, resource centers, coalitions, veteran advocates, and is driven by passion and community – a magazine that our veterans deserve.
We are partners with some of the greatest good-will organizations and veteran agencies throughout San Diego the country, and with those partnerships we are held to a higher standard and responsibility to provide resourceful & supportive information to our readers.
We are honored to share the work of so many committed and thoughtful people.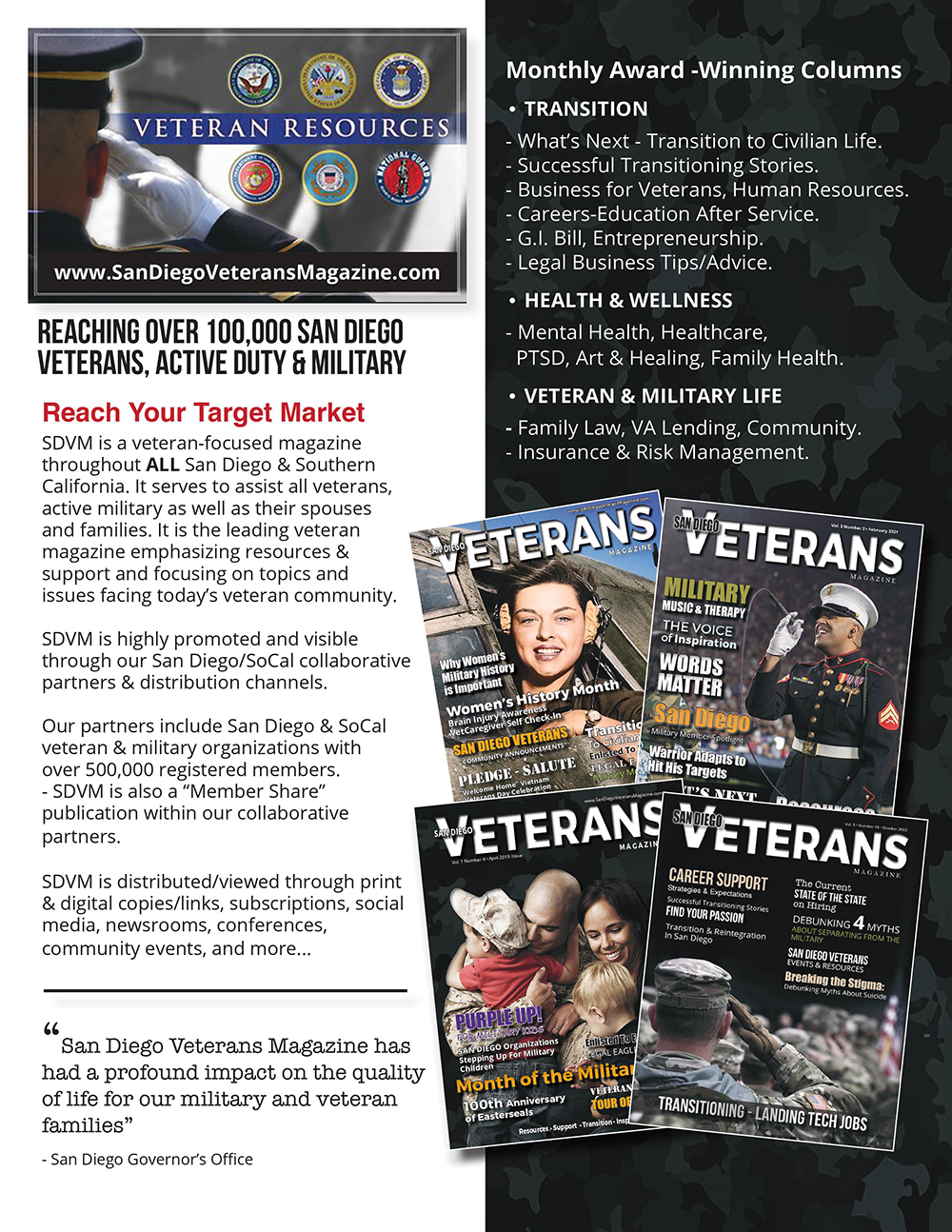 For more information, call (858) 275-4281 or email us at publisher@sdvetsmagazine.com