Reaching over 100,000 San Diego Veterans, Active Duty, Military Families, Civilian / Veteran-Military Advocates and more…
SDVM is highly promoted and visible through our San Diego collaborative partners & distribution channels. SDVM partners include San Diego veteran & military organizations with over 100,000 registered members.
SDVM is distributed through print, digital, subscriptions, monthly newsletters, social media, newsrooms, summits & conferences with over 100,000 members including; veterans, transitioning military personnel, civilians, and active military and their families.
– Ad Rates
– Advantage Discount Packages
– Web Banners
– Bundle Packages
– Column-Editorial Ads
– Nonprofit Discounts
– Sponsorship Packages
+ $15,000 Grant Voucher (Funding & Grant Resources)
The Veteran Initiative Program offers assistance through San Diego Veterans Magazine for those qualified entities who need affordable assistance in order to reach veterans, military personnel and their families.
The Veterans Initiative Program has awarded over $500,000 in grants/vouchers to Law Enforcement Agencies, Educational Institutions, Government Service Departments, Nonprofit Organizations & qualified "For-Purpose" businesses that specifically target/market/and offer services to veterans and military families since 2014.
Join Us
Contact us for ad rates and advantage packages at:
(858) 275-4281 or email publisher@sdvetsmagazine.com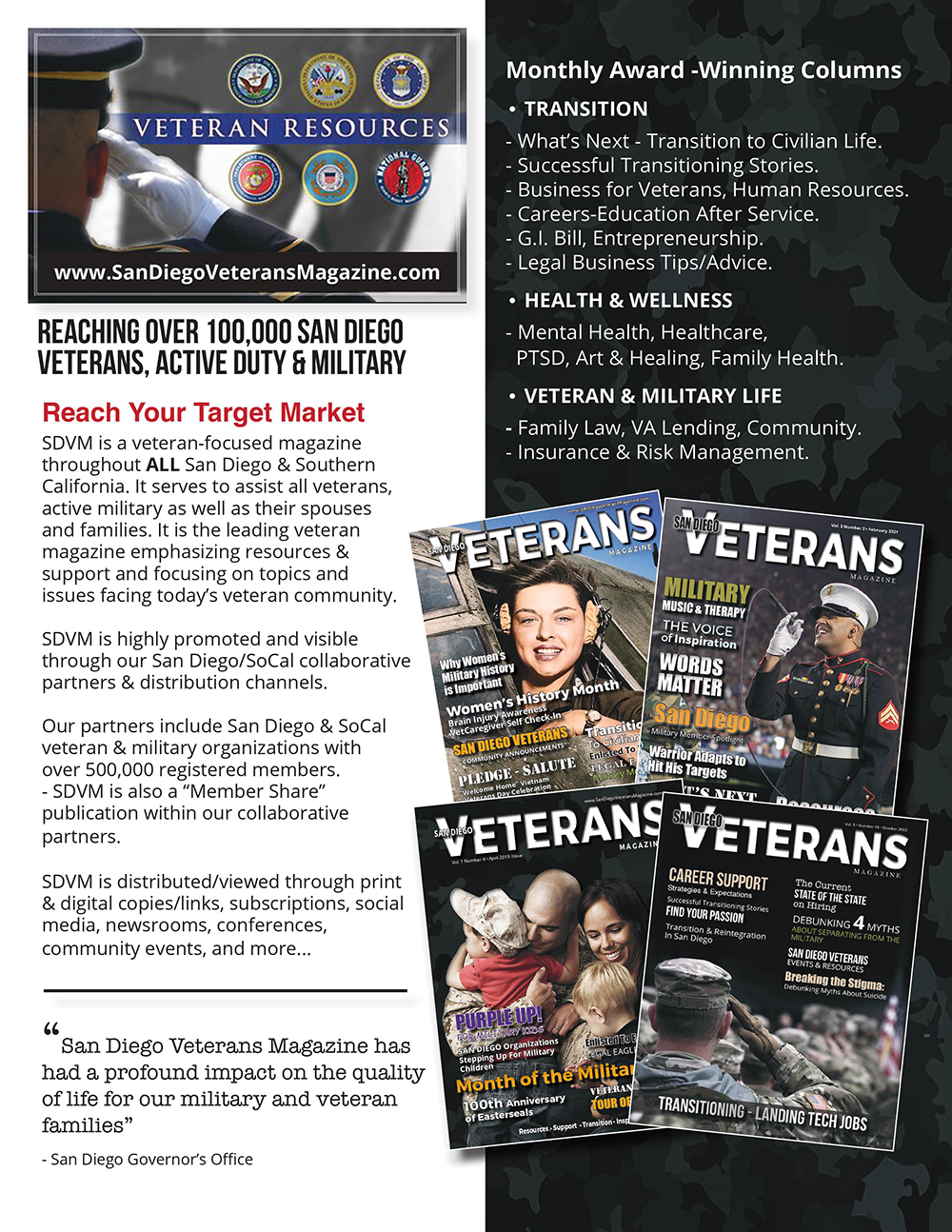 2023 Editorial Calendar