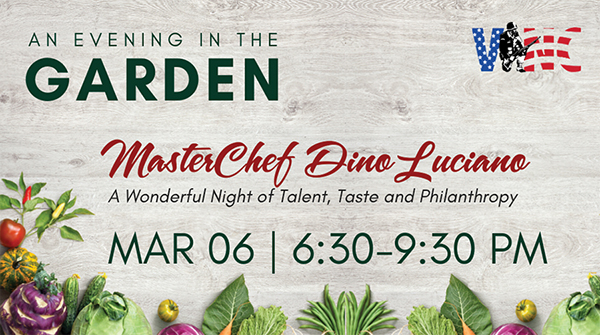 JOIN US!
VANC – An Evening In The Garden (March 6th)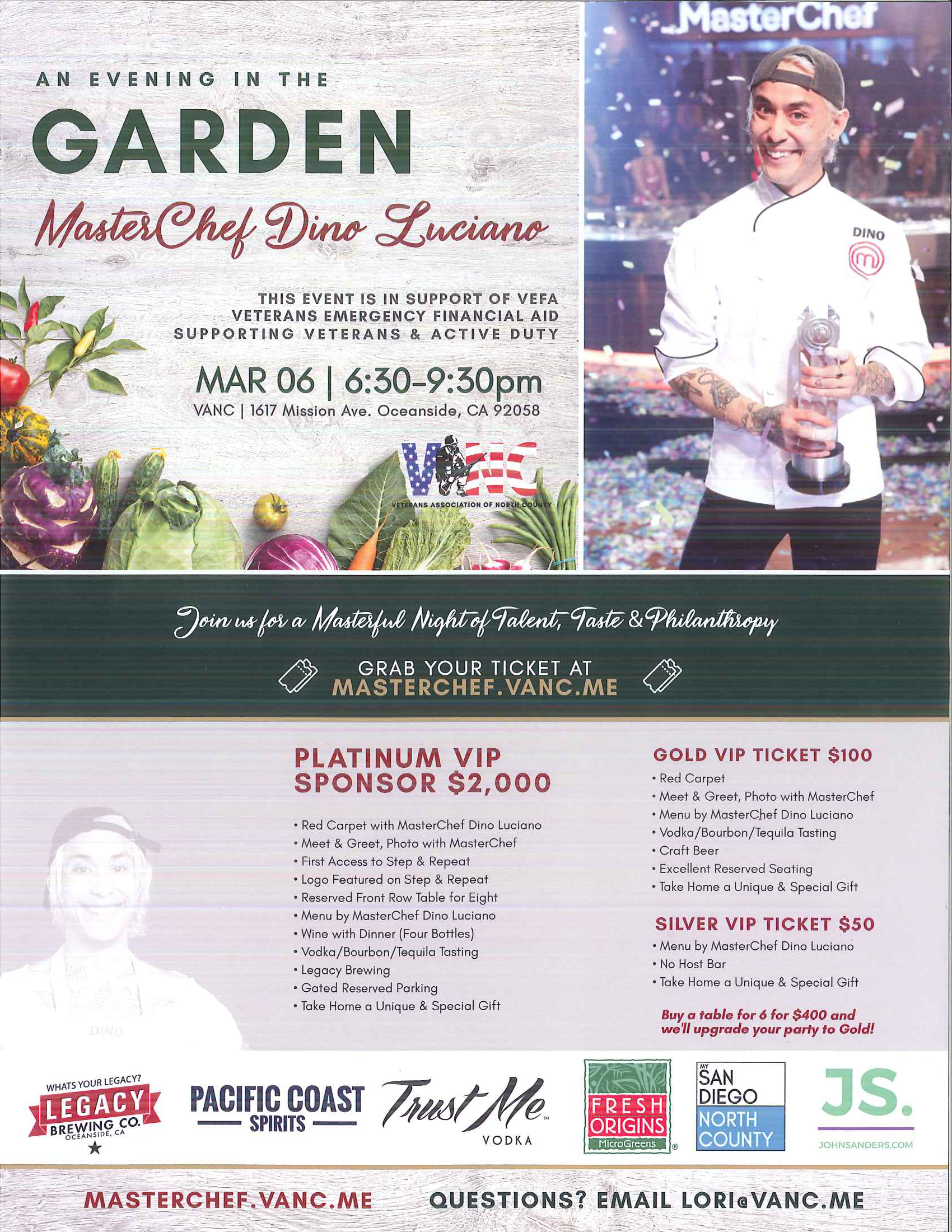 What a great start to the year!
Well, we had a big turnout for the Super Bowl, Soon the Master Chef will do his magic in our very own kitchen and with our local troops working with Chef Dino to prepare our annual feast. This year the funds we raise will go to supporting our veterans in need directly through our Veterans Emergency Financial Aid (VEFA) program. If you are looking for tickets, hit us up at www.vanc.me.
Our Vet to Vet program is going to be famous. The peer to peer group that is there for veterans new to our area, those suffering emotionally or vets that just like to spend time with other vets is going on TV with Palomar Live. Our hope is to help more veterans in our community find the peace that comes from time spent with other vets. We meet every Wednesday at 4pm to 6pm but, as we always say, drop in any time.
The American Legion Post 760 will be helping you with your Spring-cleaning by providing our parking lot for a community garage sale. You can make a few bucks on your good junk and then spend it on someone else's good junk. For more details the web site will be updated.
Memorial Day is always a special time to be at VANC. The wreath ceremony last year was so powerful. We look forward to remembering with reverence, those that served before us and gave the last full measure of devotion.
If you are up in the North County Area, come check us out. We have something going on almost every day. Take a yoga class, join the American Legion, catch a class for Team Rubicon or drop in on Vet to Vet.
Whatever you choose you will find good people doing good things for veterans and our active duty neighbors.