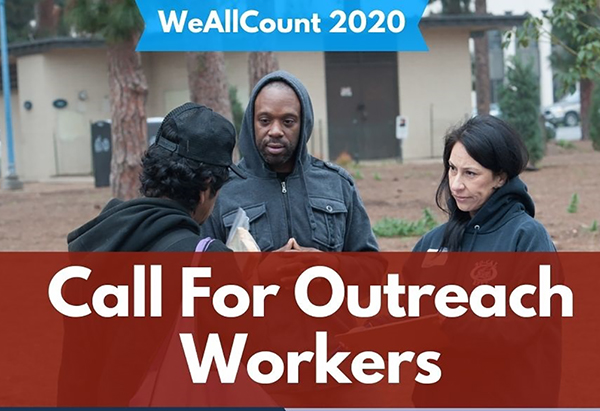 We are excited to announce that the Regional Task Force on the Homeless has been busy planning for the upcoming 2020 Point-in-Time-Count, also known as WeAllCount. As most of you already know, San Diego transitioned to an engaged count methodology. Our mission is to engage and survey our homeless neighbors the morning of the count where they are at.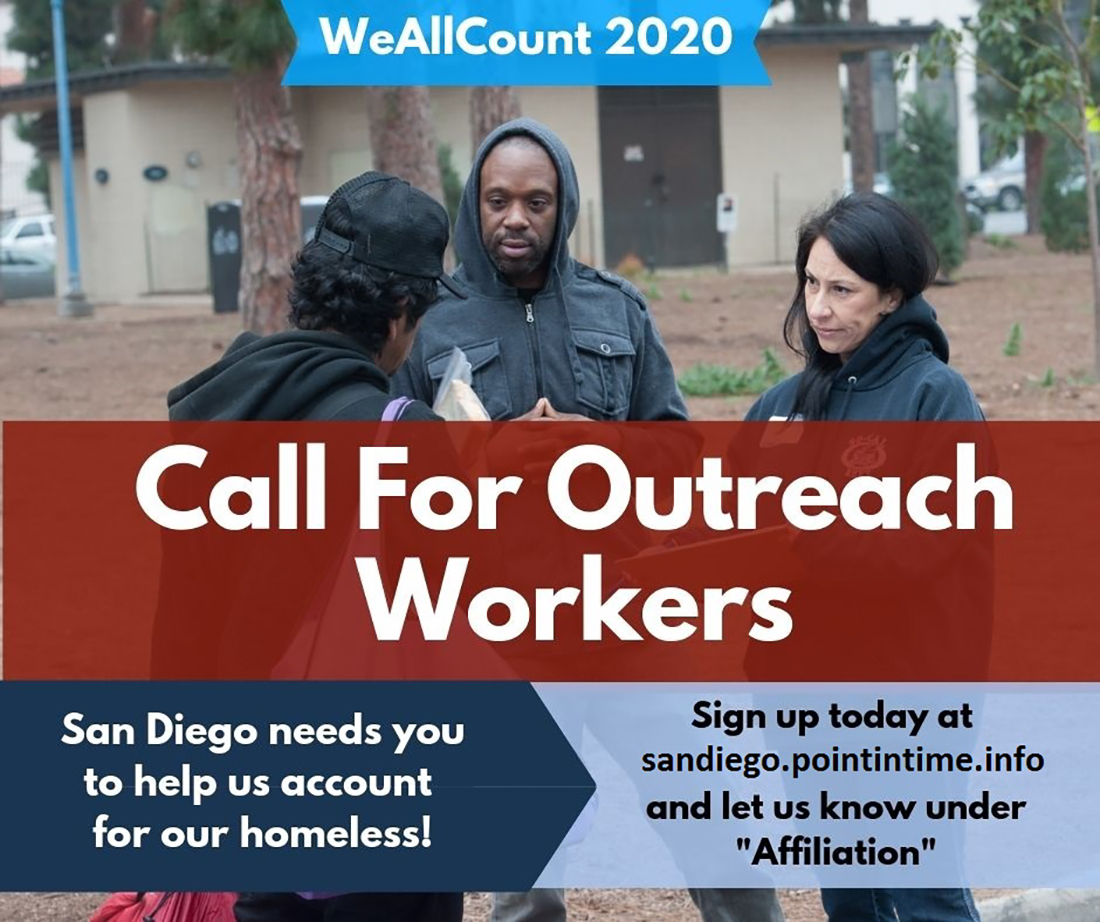 To sign up to be a volunteer, all you need to do is go to: https://sandiego.pointintime.info/
The Point-in-Time Count will be from Thursday January 23, 2020 through Saturday January 25, 2020 and the Youth count will be from Thursday, January 23, 2020 through Thursday, January 30, 2020.