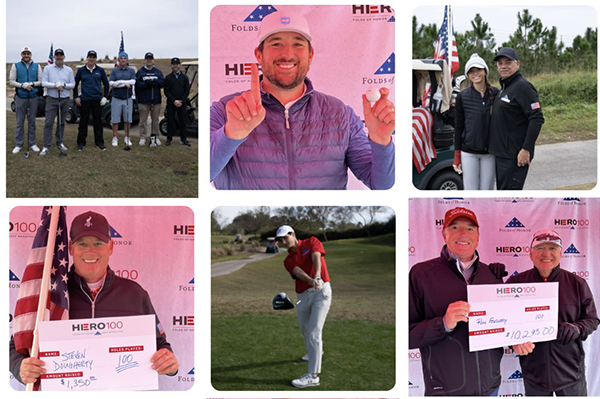 Folds of Honor – Charity Golf Tournament
Come join us for a good time AND for a noble cause!
This social charity event is open to all ages and all levels of golfers, and will be filled with lots of opportunities to go home with great prizes!
Proceeds will benefit Folds of Honor in San Diego County.
The entire event is proudly run by the volunteer American Golf Foundation Ambassadors of The Vineyard at Escondido. Thank you for your support!
FRIDAY. MAY 26th
Limited to first 128 registered players.
Questions?
Contact Gary Thomas:
Tel: (541) 550-7309
Email: garyatthevineyard@gmail.com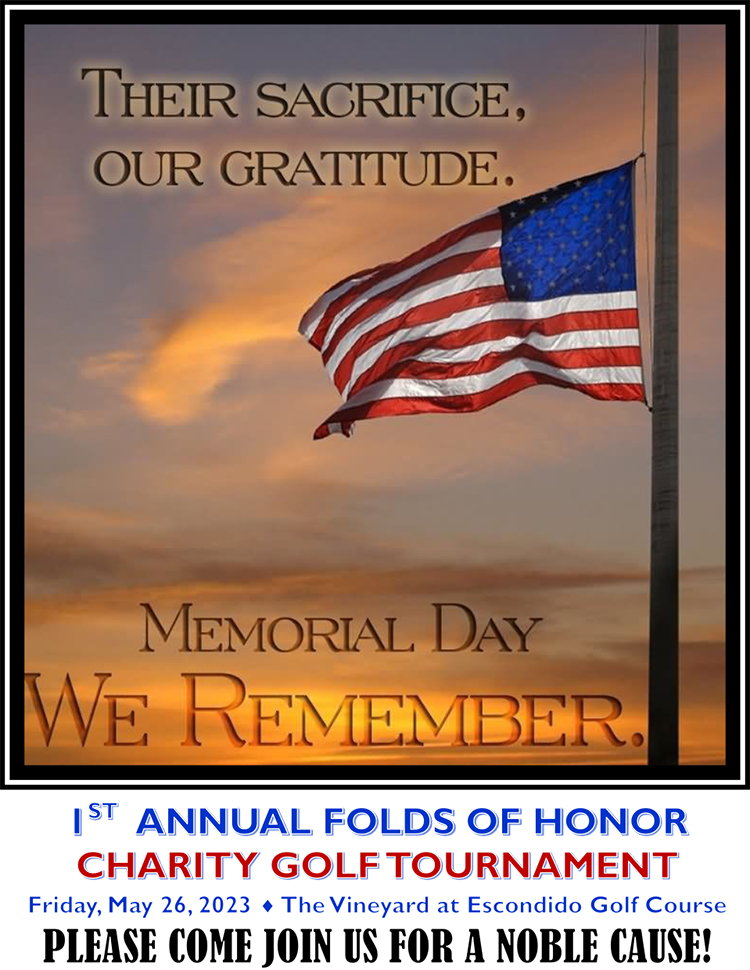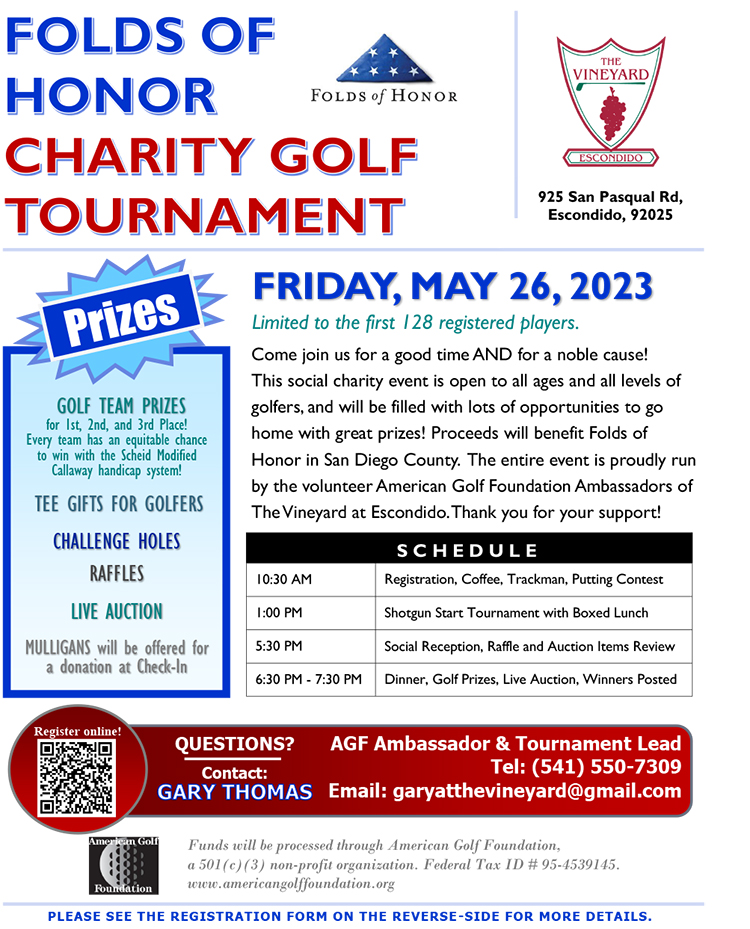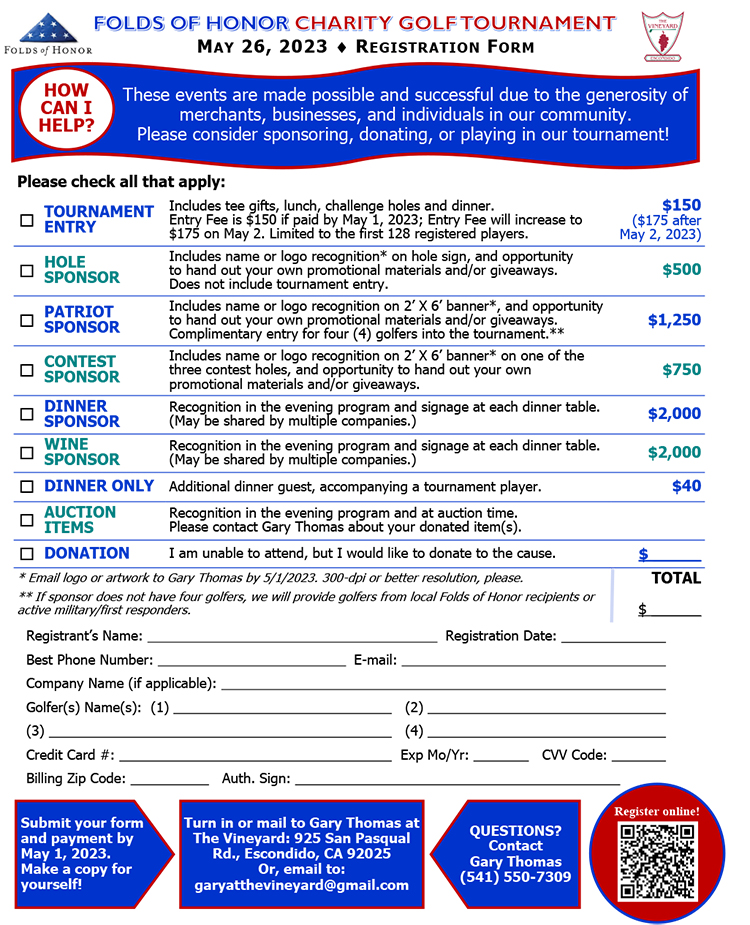 Submit your form and payment by May 1, 2023. Make a copy for yourself!
Turn in or mail to Gary Thomas at The Vineyard: 925 San Pasqual Rd., Escondido, CA 92025
Or, email to: garyatthevineyard@gmail.com