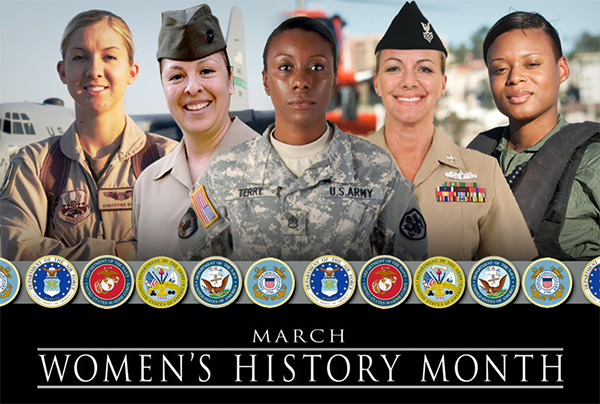 NVTSI's All-Women REBOOT Workshop
On March 12th, 1987, Public Law 100-9 designated March as Women's History Month. As a preamble, the law states that American women of every race, class, and ethnic background have made historical contributions to the growth and strength of the nation in countless recorded and unrecorded ways. History shows that women have served in all of our nation's wars, dating back to the Revolutionary War. In the Civil War, Mary Edwards Walker became the first woman awarded the Medal of Honor. Progress continues. Army General Ann Dunwoody became the first woman 4-star in 2008, followed by Navy Admiral Michelle Howard in 2014. In 2016, Air Force General Lori Robinson became the first woman to lead a unified combatant command, becoming Commander-in-Chief, USNORTHCOM. Since then women have graduated from the Army Ranger School and the Marine Corps School of Infantry. Similarly, women fighter pilots have flown combat missions. In 2016, DoD opened all combat roles to women.
Today over 220,000 women serve in the military, in all ranks. While we hail the notable achievements of women in uniform, and believe they will continue their contributions as veterans, we also acknowledge that returning to civilian life has not been easy. Research shows that women face greater difficulties than men in reintegration. Unemployment, under employment, isolation, depression and suicide are still problems to be solved.
2020 marks the 10th year that the National Veterans Transition Services, Inc. has conducted our 3-week REBOOT Workshops, partnering with government agencies, corporations, sister nonprofits and local communities in order to pave the way for returning service members.
In celebration of women in uniform and to welcome them as they begin their journey as veterans, we invite you to join us at the graduation of NVTSI's All-Women REBOOT Workshop – Class 113 on Friday, March 23, 2020, at 1200 at California Institute of Art & Technology (CIAT) located at 401 Mile of cars Way in National City.
For more details visit us at www.rebootworkshop.vet – Point of Contact is Kalem Riley at 619-822-2701 or kalem@nvtsi.org