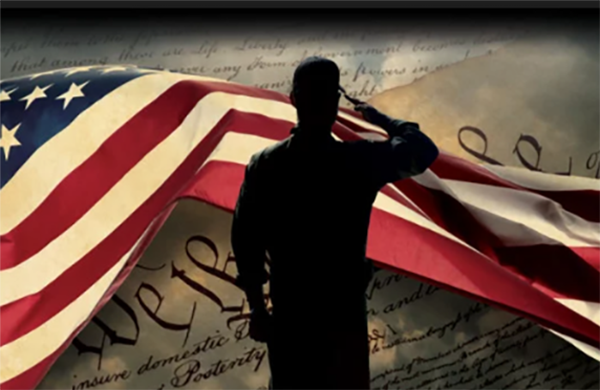 Venerating Veterans on Valentine's Day
San Diego's veterans will enjoy a festive Valentine's Day celebration this year on Friday, February 14 at 11:00 am at the Veterans Home of California in Chula Vista. Over 300 veterans, from World War II up to the present War on Terror, will be visited by the Spirit of Liberty Foundation's Sweetheart Team bearing gifts at a hearty Valentine's Day luncheon.
Each veteran will be presented with a Valentine's Day card which includes a brand new, crisp and unused historic "good luck" $2 bill imprinted with a colorful Valentine's Day heart. These $2 bills will be accepted by San Diego businesses for a special promotional value many times the face value of the bill, from $5 to $20.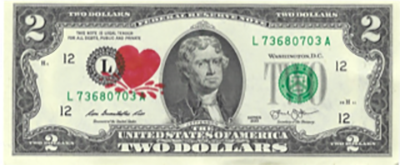 "The Spirit of Liberty Foundation's mission is to provide unique and meaningful ways to honor our nation's military, and a vital element to us is remembering our veterans who have given so much to allow us to live in freedom," says organization founder Richard Rovsek. "Valentine's Day is a perfect opportunity for the community to remember and thank these men and women for their many sacrifices."
Spirit of Liberty's Sweetheart Team is made up of local women, active in the community, dedicated to supporting our veterans.
ABOUT THE SPIRIT OF LIBERTY FOUNDATION
The Spirit of Liberty Foundation is a 501 (c)(3) non-profit organization based in Rancho Santa Fe, California. It was originally formed to raise funds and assist in the restoration and maintenance of the Statue of Liberty as well as Ellis Island. After the restoration was completed, and as a result of 9/11, the Foundation's mission was changed to enhance the meaning and importance of Liberty. In 2005, the Foundation's name officially changed to become the Spirit of Liberty Foundation to reflect its broader mission—enhancing the meaning of Liberty and supporting America's Heroes, our Armed Forces, who volunteer to risk their lives to protect the Freedoms and Liberties that Americans enjoy every day, with an emphasis on honoring and supporting Active Duty, Veterans and their families. > http://spiritoflibertyfoundation.org/