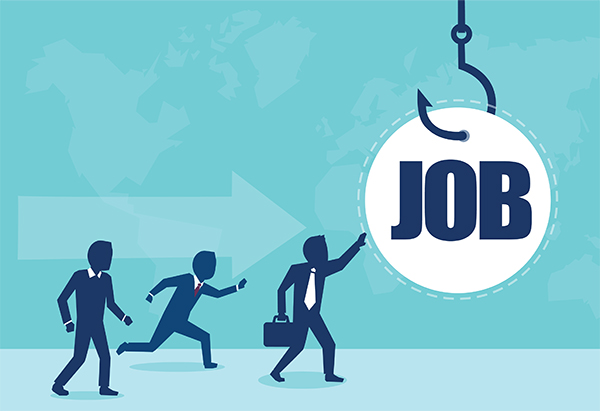 Prime Advice to Getting Hired – Delivered by Amazon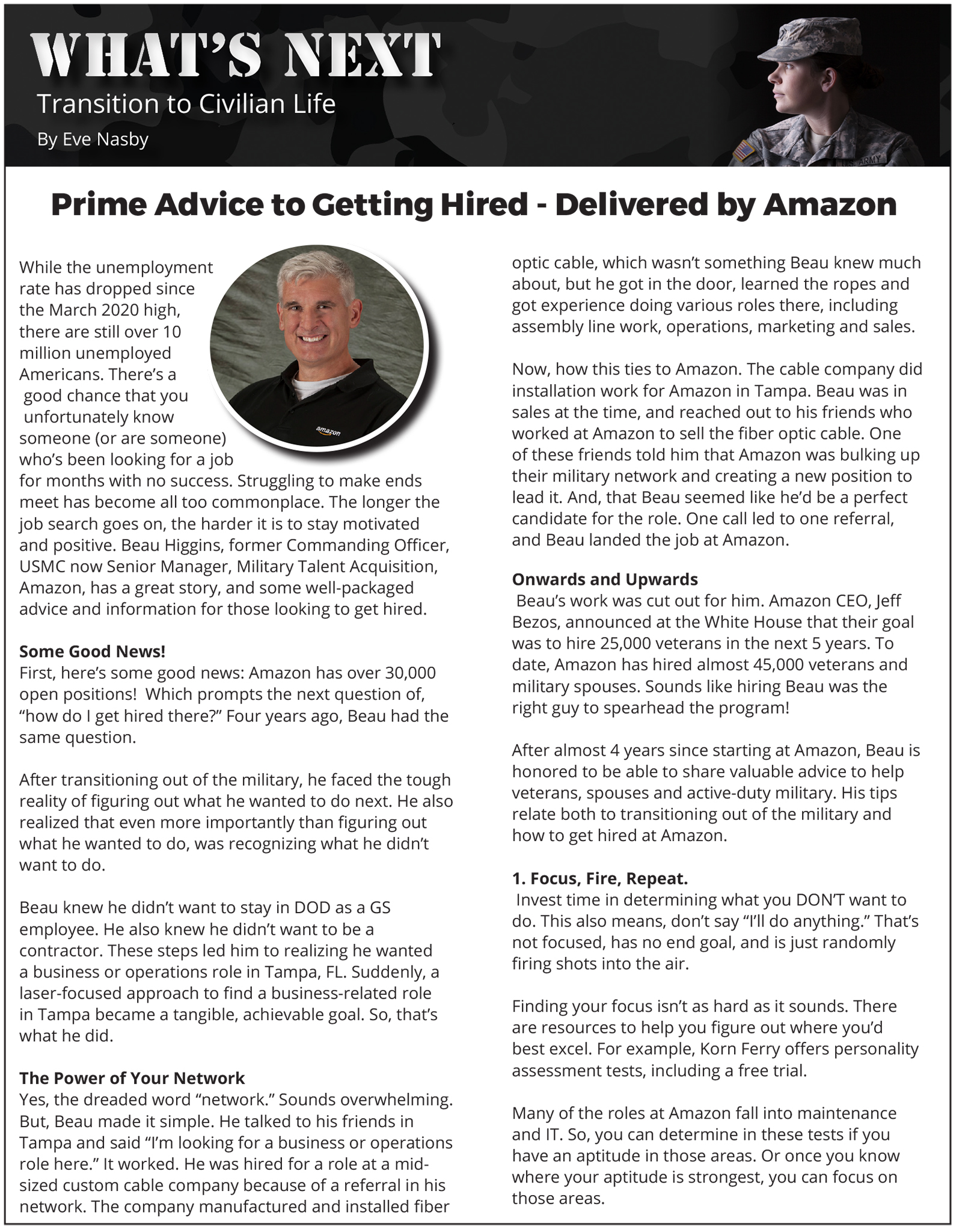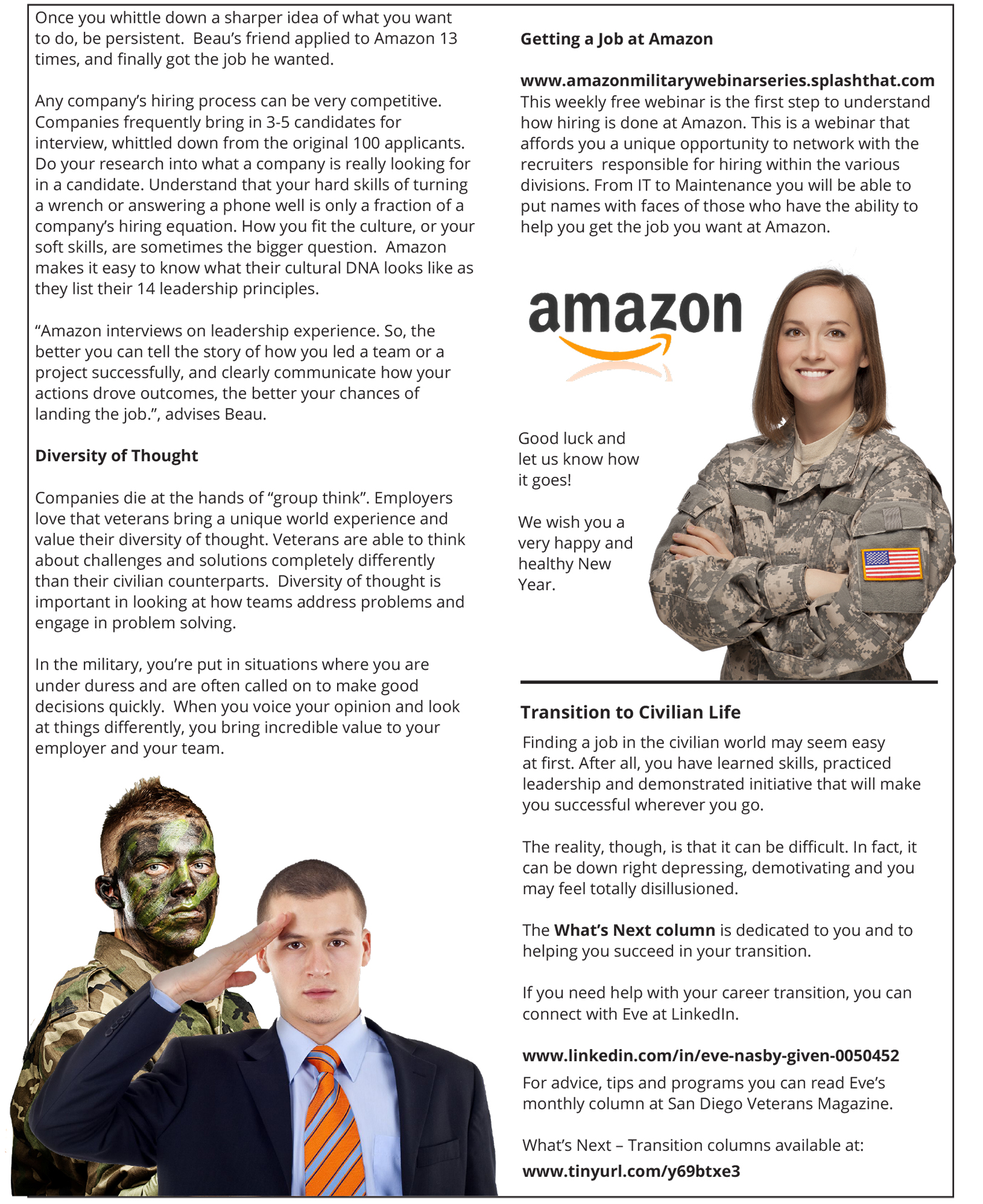 Transition to Civilian Life
Finding a job in the civilian world may seem easy at first. After all, you have learned skills, practiced leadership, and demonstrated initiative that will make you successful wherever you go.
The reality, though, is that it can be difficult. In fact, it can be downright depressing, demotivating and you may feel totally disillusioned.
The What's Next column is dedicated to you and to helping you succeed in your transition.
If you need help with your career transition, you can connect with Eve at LinkedIn.
www.linkedin.com/in/eve-nasby-given-0050452
For advice, tips, and programs you can read Eve's monthly column at San Diego Veterans Magazine.
See original article at:
San Diego Veterans Magazine – January 2021