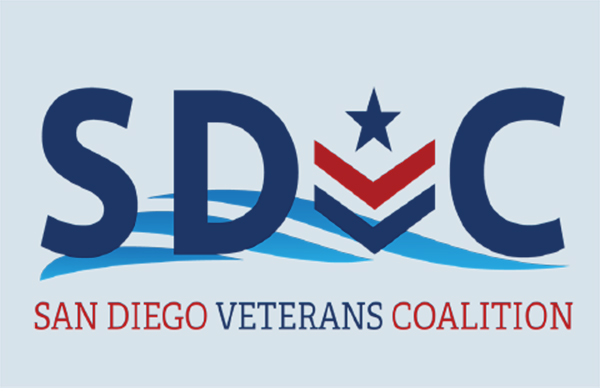 San Diego Veterans Coalition – Serving Veterans and their Families!
www.sdvetscoalition.org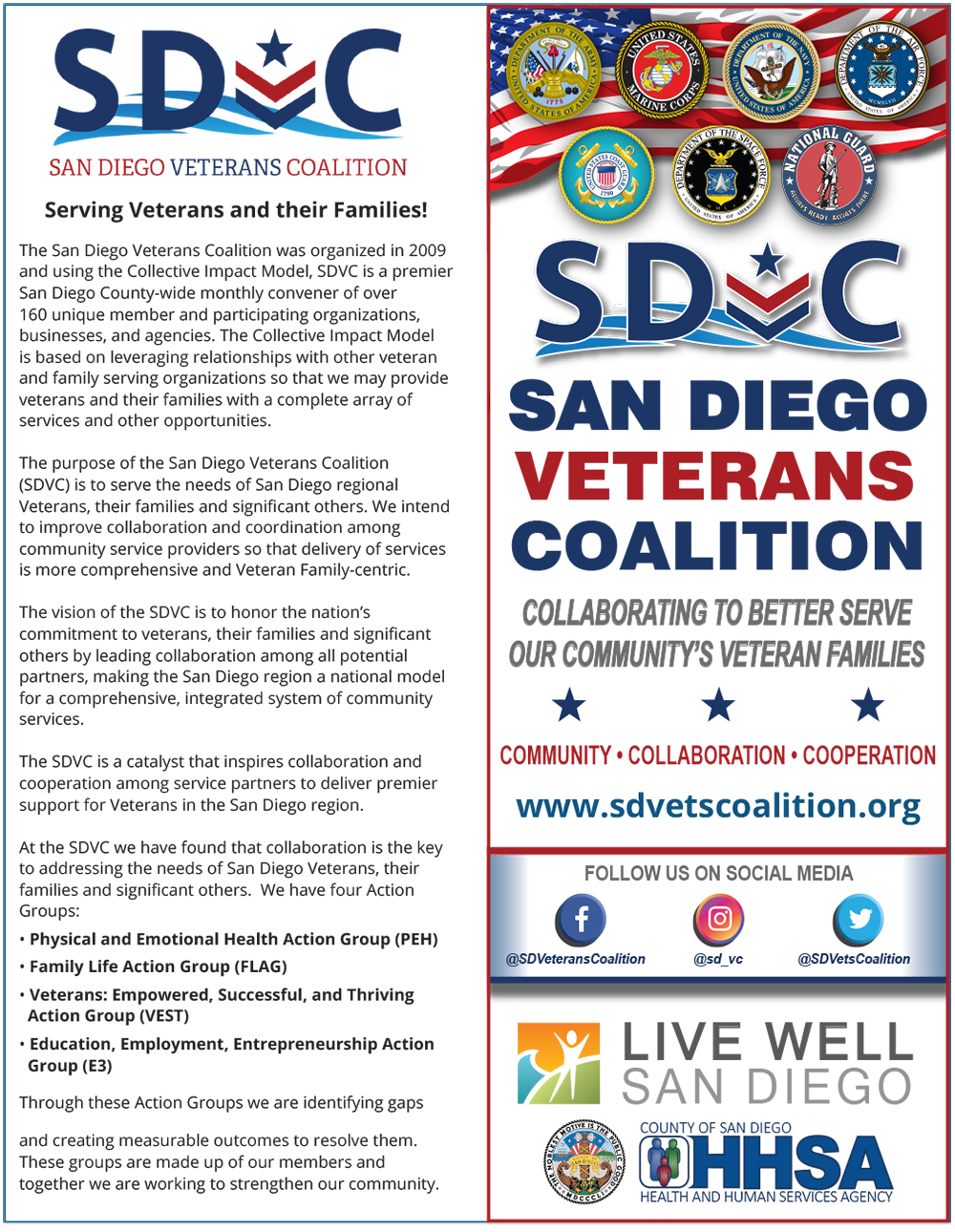 JOIN US
The San Diego Veterans Coalition would like to get to know you and your organization!
If you provide services to Veterans, their spouses, or families, please join us!
Community members may attend SDVC events and meetings for free. If you'd like to apply to be an official SDVC member, please complete the Membership Form.
Thank you for your interest!
The SDVC monthly member meeting is held the first Friday of every month.
We have returned to in-person meetings. 8:30am – 10:30am
Virtual option:
Join Zoom Meeting here
Meeting ID: 940 0040 8025
Password: 041274
Upcoming 2022 Meetings:
January 7th, VIRTUAL ONLY
February 4th, VIRTUAL ONLY
March 4th, MVCC
April 1st, MVCC
May 6th, Veterans Association of North County (VANC)
June 3rd, MVCC
July 8th, MVCC
August 5th, MVCC
September 2nd, MVCC
October 7th, MVCC
November 4th, MVCC
December 2nd, VANC