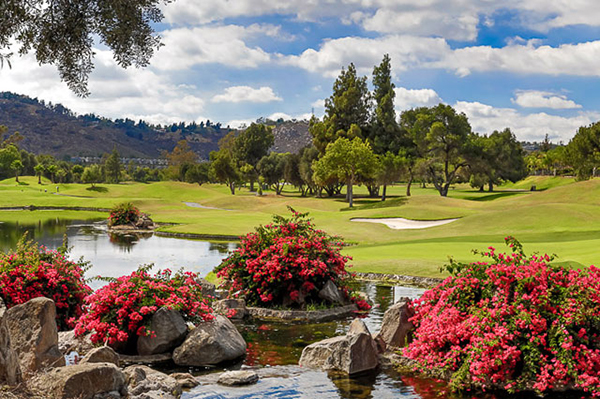 Walk for the Fallen 5/10k and Golf Tournament
(https://walkforthefallen.org/sycuan)
If you're a weekend warrior looking for a worthy way to celebrate our veterans, mark your calendars.
Registration is now underway for the November 4-6 "Walk for the Fallen 5K/10K and Golf Tournament", an event that raises funds to help American veterans who are struggling with mental health challenges — including Post Traumatic Stress Disorder (PTSD) and suicide.
"The path after military service can be a difficult one, but we want all of our veterans to know they don't have to walk it alone," said Matthew Shillingburg, a spokesperson for Walk for the Fallen, the nonprofit that will benefit from the proceeds of this event.
Shillingburg served in the United States Army as a Military Intelligence Officer for more than 20 years, and has since dedicated his life to helping his fellow veterans.
"Having served my country, I understand how difficult it can be to transition back into civilian life," he said. "We often don't talk about these challenges publicly, which is why events like these are so critical. They raise awareness and provide a sense of community. That sort of support and encouragement can make all the difference."
Walk for the Fallen specifically works to support American Legion Posts around the nation because they serve as the essential bridge between veterans and mental health resources from the Department of Veteran Affairs (VA).
"When we empower our American Legion Posts, we strengthen the national network of resources for our veterans," Shillingburg added.
The Walk for the Fallen 5K/10K Trail Run and Golf Tournament will be at the Sycuan Casino Resort, 5469 Casino Way in El Cajon.
The two-day event will deliver plenty of outdoor fun, spread over two days:
Golf Tournament, Nov. 5
Enjoy this tournament at Singing Hills Golf Resort, which features 54 holes across hundreds of sprawling acres.
Registration is $200 per single; and registration is $750 per foursome. The tournament will kick-off with a shotgun start at 8 a.m.
Opportunity drawings will be listed on a whiteboard for participants to check after their round. Winning scores and teams can be posted online at https://walkforthefallen.org/sycuan/.
5K/10K Trail Run, Nov. 6
This race course will weave through Sloan Canyon, one of the most beautiful trails in San Diego County.
Lined with lush oak and cottonwood trees, runners will enjoy the peaceful atmosphere — further underscored by American Indian music played throughout the course.
Registration for the 10K race is $54; and registration for the 5K race is $44.
The 10K race will begin at 7:30 a.m.; and the 5K race will have staggered start times at 7:30 a.m., 8:30 a.m. and 9:30 a.m.
There will be plenty of free parking at the casino, with shuttle service to the start line. Registration is limited to 2,000 runners and is now open at https://walkforthefallen.org/sycuan/.
If you'd like to make a weekend of the event, the Sycuan Casino Resort is offering discounted hotel rooms for $59 to $69 per night.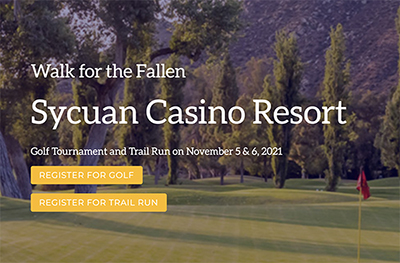 For more information about the Walk for the Fallen 5K/10K Trail Run and Golf Tournament, please visit https://walkforthefallen.org/sycuan/.