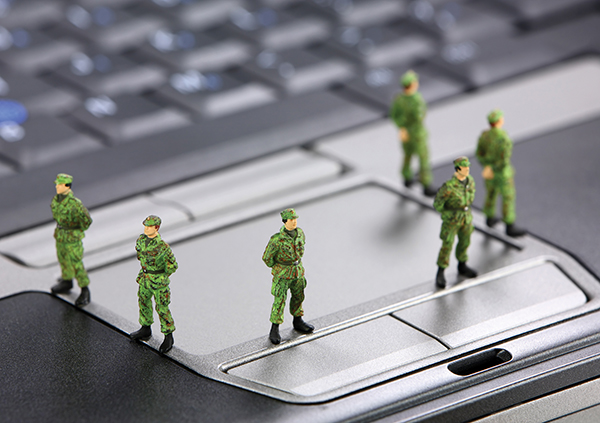 THE LEADERSHIP SKILLS VETERANS BRING TO ORGANIZATIONS
Over the years, veterans have learned nontechnical skills like; leadership, decision-making, being dependable and attention to details, which they can offer to civilian employers. It is indeed difficult to find any military role that doesn't translate in the civilian workplace. This article focuses on some of the skills these veterans can bring to the table and how they can be effectively put to good use in a civilian workplace.
1. Discipline:
Veterans, in general, are used to a mission-critical mindset. Something veterans have learned over years of being trained with the responsibility to solve problems and follow through until the job is done. Aside from being known to be focused on specific tasks, veterans also have a great attention to detail. Most civilian employers appreciate the level of discipline veterans bring to the civilian workplace.
2. Loyalty:
One of the key traits required for a successful service in the military is loyalty. People who have served in the military have loyalty ingrained in them, which is sure to be an asset to any company. Veterans understand the critical importance loyalty has in everyday life. Loyalty is that bond that keeps veterans united.
3. Accountability:
Employers often state that it has become more difficult to find employees willing and ready to embrace accountability in the workplace. Veterans understand accountability extremely well. Veterans have a mind-set that embraces and fulfills each task with complete sense of accountability.
4. Organizational skills:
Veterans have the training and have a full and complete understanding of what organizational skills are and the way to implement them. These skills are key to completing the mission and achieving every task. Employers look for employees who understand and are able to use this important skill. Veterans know how policies and procedures enable a business to succeed. Veterans are no strangers to systemic planning, which is of utmost importance to any form of business.
5. Teamwork:
Working in groups is no new thing for veterans. They know how to employ the strength of individuals and rely on their teammates. Veterans work well in teams and learn to rely on each other, support each other. Veterans bring a team mentality to the workplace, with great understanding on how to establish bonds of collaboration and support to the team and to each member within the team. Veterans who enter the workforce are already many steps ahead by having a team mentality that today's businesses look for.
6. Working under pressure:
Veterans are used to stressful conditions and have learned to work through these difficult situations. Are able to effectively function under pressure and have the ability to quickly adapt when necessary to meet the demands required by a situation. Working under pressure is also an excellent skill employers' value. Having the ability to remain calm under stressful situations allows for veterans to be excellent leaders as others depend on them to solve difficult tasks on helping improve employee productivity and increase morale in the workplace.
7. Leadership based on trust:
Military Leaders know that money is not the main motivating factor for people. Veterans understand that maintaining a team who has strong loyalty to the group, clear focus and is able to understand and clearly communicate the stated objective is key to the successful working environment. Veterans who lead make sure each team member feels valued, respected and able to trust the team, these are key elements to forming strong bonds between each team member.
A civilian organization will greatly benefit by employing a veteran as a business manager because most employees are often far better motivated by a leader who they fully trust than by someone who just offer rewards and/or punishments.
IN SUMMARY:
Veterans bring a can-do attitude and a mind-set of leadership, loyalty, collaboration and a sense of comradery to the workplace. Employers who value these principles will most definitely benefit from having a veteran in their organization.
By Joseph Molina
Veterans Chamber of Commerce
www.vccsd.org